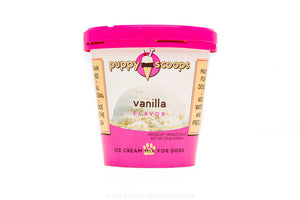 Puppy Scoops are a popular treat to help our pups cool down from lots of play or hot Summer days! Simply just add water and freeze. We have a variety of flavors for you to choose from.
4.65 oz.


Just add water and freeze!

Real, scoopable and natural ice cream for dogs!

Convenient, healthy and ice cream treats for dogs

Perfect dog treat for keeping dogs cool and happy in the summer!